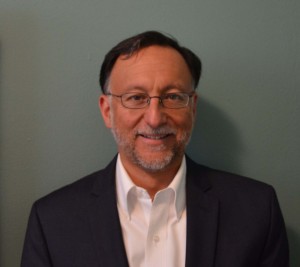 Bruce A. Fukuji - Architect, City Planner and Urban Designer
Our founding principal, Mr. Bruce Fukuji is LEED credentialed with 25 years of award winning experience shaping sustainable patterns of urban growth.  He is a skilled team leader, urban designer, community facilitator, public speaker and writer.
Urban Design and Transit Infrastructure 
Mr. Fukuji served as the Context Sensitive Solutions Program Manager for the Peninsula Rail Program.  He orchestrated community engagement with the seventeen cities along the San Francisco Peninsula to define a community acceptable alignment for the proposed California High Speed Rail and Caltrain modernization projects.  Appointed to the Palo Alto Urban Design Committee, he served for eight years, leading the development of a community-based downtown urban design plan.
Transit-Oriented Development
Mr. Fukuji was the urban design practice leader with PB Placemaking. He managed the San Francisco office of Parson Brinckerhoff's top ranked national TOD practice, where he received a national award from the American Planning Association for his urban design work at Tysons Corner.  As an Associate at Calthorpe Associates, Mr. Fukuji led the design of several pioneering New Urbanist TOD communities throughout the United States.
Complete Streets
Mr. Fukuji is the author of the influential handbook "Creating Livable Streets" for Portland's METRO recognized by the APA as a planning classic.  Mr. Fukuji has extensive experience in the design of livable streets and traditional neighborhoods, designing six neighborhoods over 1,500 acres with Alan Jacobs, world renown leader in urban street design.      
High Performance Building Design
Mr. Fukuji developed his technical proficiency with the design of high performance, context sensitive buildings, working for several years with Chuck Davis and Joseph Esherick at EHDD, including the design of the Monterey Bay Aquarium, the expansion of the main library at U.C. Berkeley and the California Secretary of State Office Building and State Archives.
Pattern Language
A student and apprentice with Christopher Alexander, Mr. Fukuji has a deep understanding of the application of pattern languages to shape towns and buildings.
Education
Mr. Fukuji received his Master in City Planning and Bachelor of Arts (summa cum laude) from the University of California at Berkeley.  His passion for design began at the age of 17, graduating from the Harvard Graduate School of Design's career discovery program.